Diana S. Rios, RN, FNP-C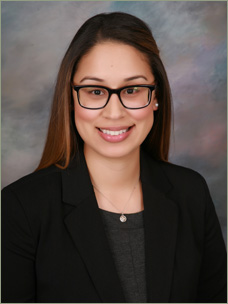 Diana is a registered and certified Family Nurse Practitioner (FNP-C) that loves to make a lasting impact on her patients. She greets everyone with her warm engaging smile and truly listens to every patient. She sees herself not only as a healthcare provider, but also someone whose mission is to create a special relationship with each patient to better serve their needs and guide them in their pursuit of a healthy and happy life.
Diana first realized her interest in nursing when she volunteered as a high school student Candy Striper at Pomona Valley Medical Center, putting in over 500 hours of involvement. Diana went on to earn her undergraduate degree, Bachelors of Science in Nursing from Mount St. Mary's College. She began her career as a registered nurse at Torrance Memorial Medical Center for seven years where she supported the Medical-Surgical/Oncology unit.
Diana's passion in patient care motivated her to pursue her education further. She earned her post-graduate degree, Master of Science in Nursing from Azusa Pacific University and is certified by the American Association of Nurse Practitioners (AANP). Diana then began working for the Torrance Memorial Physician Network as a Family Nurse Practitioner. Diana joined Dr. Gunn's practice in January 2017.
Outside of work, Diana enjoys watching football and hockey games, traveling, and spending time with her husband, Andrew, and her miniature schnauzer, Oliver. Diana's favorite trip was when she had the opportunity to visit Japan; be sure to ask what her favorite meal was!