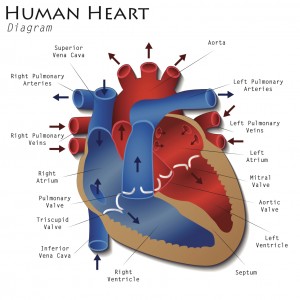 In a day and age where people are becoming more and more health-conscious, it I s nice to know that there is still a day dedicated to what could very well be the perfect meat – bacon. Danya "D" Goodman and Meff "Human Cannonball" Leonard founded Bacon Day in 1997 as the one great day to bond everyone together.  Just to bond everyone together…talk about American.
Yes, that salty treat comes in a variety of meats, from traditional pork to the leaner turkey. Both are delicious in their own right, but the other white meat is not quite what one would ever consider to be healthy by any means. In fact, not only does the high sodium rate and saturated fat content affect our heart health negatively, but eating too much can raise our cholesterol to the point that it is going to adversely affect our chances for developing worse health issues, like diabetes and other forms of heart disease and cancer. A study done by researchers at the University of Zurich found an association between processed meat and higher risks of dying from heart disease or cancer. Processed meat contains nitrates, preservatives that, when absorbed by the human body, convert into N-nitroso, a compound that could cause cancer. Also, a study conducted by Columbia University found a direct link between consuming cured meats and developing chronic pulmonary disease.
But bacon isn't always a culprit. I also bring you good news about this deliciously salty food. It may help out your bun in the oven. A research study published by scientists at the University of North Carolina shows that the chemical choline helps fetuses develop regions of the brain linked to memory. Of course, choline is also present in much healthier foods, like yogurt or chicken, but the chemical is found in foods like eggs and pork, so it may not be such a bad thing to indulge in a few slices every so often. It's helping your little one! Another vitamin found in bacon, and other much healthier foods, is vitamin B3. In a study published in Nature Chemical Biology, researchers found out that the niacin (Vitamin B3) in foods like sun-dried tomatoes, peanuts and bacon, could help you live a longer life. When the researchers fed roundworms a ton of niacin, they lived one-tenth longer than the worms who weren't fed any niacin. While we recommend getting your niacin from healthier food options, bacon does include substantial amounts of the vitamin. See? This really does give cause to celebrate!
If you would like to take the first step towards good heart health, contact Dr. Gordon C. Gunn MD in Fullerton, CA at 714-912-2211 to schedule an appointment today .Or visit www.gordongunnmd.com for additional information regarding women's health. 
Dr. Gordon Gunn proudly serves Buena Park, La Mirada, Yorba Linda, Diamond Bar, Walnut and all surrounding Orange County areas.