Dr. Gordon Gunn - Women's Health Advocate
Dr. Gordon Gunn is an advocate for women's health. He has long been at the forefront of women's health care, pushing for innovation and healthy options for his patients.
During his tenure as a gynecologist, Dr. Gunn has pioneered laparoscopic techniques to improve surgical precision and diminish discomfort and downtime for patients. Dr. Gunn has helped change the way medical doctors view and treat heart disease and stroke in women. Most importantly he consistently supports thousands of women in our community with medically focused care that empowers them to live healthy, vibrant lives.
Dr. Gunn completed his undergraduate work at USC and UCLA. He earned his medical degree from Baylor University College of Medicine. After completing his residency in obstetrics and gynecology at UCLA Medical Center, and oncology training at City of Hope Hospital, Dr. Gunn was appointed to the principle gynecology oncologist position at Andrews Air Force Base in Washington, D.C.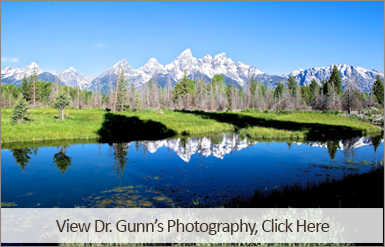 Upon completion of his military service, Dr. Gunn moved home and opened his private practice in Fullerton.
Away from his medical practice, Dr. Gunn can be found leading an active lifestyle and enjoying nature through his photographic lens. Many of Dr. Gunn's photographic works can be found on the walls of his office and on this website.
Dr. Gunn has a loving wife, four remarkable grown children and four wonderful grandchildren.