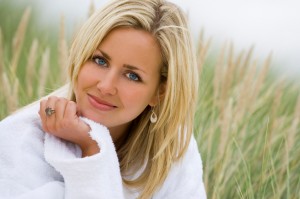 National Stress Awareness is celebrated each year on November 4. This is a day to identify and reduce the stress factors in your life. Whether you're are dealing with work, relationship or financial related stress, it affects us all differently, and it's crucial that you deal with stress in a healthy way. National Stress Awareness aims to promote awareness to aid individuals in changing certain behaviors or lifestyles to live more stress-free, healthy lives. Negative stress takes a toll on your daily life and your health. It can lead to high blood pressure, obesity, heart disease, anxiety and depression, among other health problems. Fortunately, there are many ways you can go about relieving your stress naturally. Some of those ways include the following:
Meditation- When you meditate, you're focused on the present. Paying attention to your breathing pattern is one way you can focus. Mindfulness stress reduction is a form of meditation that is helpful with managing stress and learning how to better cope with it.
Exercise- Whether it's running or yoga, exercise is one of the best ways to manage and relieve stress. Exercise also releases endorphins into the brain, which improves your mood. Exercise can also prevent obesity and other health problems.
Sleep- Sleep is a very important natural stress reliever. Make sure to find the right balance of sleep that allows you to feel well-rested and alert. To promote better sleep, establish a bedtime routine that signals the brain that it's time to rest.
Organization- When your life is more organized, it offers a sense of control and peace of mind. If you're feeling edgy in your cluttered house, clean up. Or if you the type of person who is always doing running around, make lists so you don't forget anything.
Enjoy Every Day- Make time for the activities that bring you joy, whether it be reading, playing guitar, or working on your car.
To learn about how stress can affect your health, contact Dr. Gordon C. Gunn, MD in Fullerton, CA at 714-912-2211 or visit www.gordongunnmd.com for more information.
Dr. Gordon C. Gunn proudly serves Buena Park, La Mirada, Yorba Linda, Diamond Bar, Walnut and all surrounding areas.