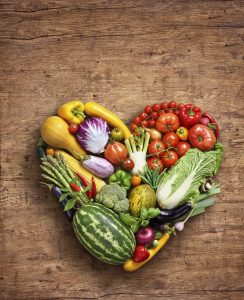 It's January – and we are all in the midst of our new year resolutions. Some focus on life, others focus on health, but all are working towards building healthy habits going forward. One of the main focuses for becoming healthier is heart disease prevention. After all, more and more Americans are becoming diagnosed with many health conditions. Being diagnosed with problems such as high blood pressure or high cholesterol should be a wake up call to start to strive toward a healthier lifestyle. Good news is, there are many ways to prevent and even go about lowering both your high cholesterol and high blood pressure. And since we are all in the mood to make some changes for the better, this is the ideal time to make that start. Fortunately, these prevention tips aren't difficult to work into your lifestyle, so it won't be an overhaul to your current situation. Take a look at the following lifestyle changes that will help get your heart health on track:
Lower & maintain healthy weight
Eat heart-healthy meals
Be or get more active
Reduce blood sugar
Manage blood pressure
Quit smoking
Control cholesterol
Making heart healthy changes before you develop conditions such as high blood pressure or high cholesterol is extremely crucial. Many of us aren't aware that heart disease is the No. 1 killer in the US, so taking action to keep your heart healthy is very important. Not only for you, but for your loved ones as well. Lifestyle changes affect everyone, and these are some great tips to carry with you throughout your life.
If you would like more information on healthy heart tips, contact Dr. Gordon C. Gunn MD in Fullerton, CA at 714-912-2211 to schedule an appointment today. Or visit www.gordongunnmd.com for additional information regarding women's health. 
Dr. Gordon Gunn proudly serves Buena Park, La Mirada, Yorba Linda, Diamond Bar, Walnut and all surrounding areas.