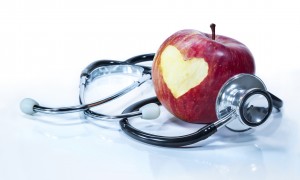 We all want to look and feel our best at every age, which is why it's important that we make smart lifestyle and health choices. There are many simple things women can do every day to help ensure good health throughout their lifetime:
Eat a healthy diet. You want to eat as many natural foods as possible, including fresh fruits and vegetables and less processed foods.  Eat whole grains and high-fiber foods, also choose leaner meat and fish.
Exercise. Exercise can help keep your heart healthy and in good working condition. To ensure good heart health, work out for 30 minutes, five days a week or every day.
Manage stress. A woman often deals with a lot of pressure and stress. Professionals encourage women to take a few minutes from her day to take a step back and relax. Mental health is very important to women's health.
Avoid harmful habits. Women should stay away from tobacco products and people who smoke. Don't use any drugs. If you do drink alcohol, drink it in moderation.
Sunbathe safely. Too much exposure to the sun's rays can cause skin cancer, so wear sunscreen with a sun protection factor (SPH) of at least 15 if you are going to be outdoors.
Check for breast cancer. You should keep an eye out for changes in your breasts and report your concerns to your doctors. Women 40 years of age of and over should get yearly mammograms to check for breast cancer in its earliest stages.
If you would like more information on heart health, contact Dr. Gordon C. Gunn MD in Fullerton, CA at 714-912-2211 to schedule an appointment today. Or visit www.gordongunnmd.com for additional information regarding women's health. 
Dr. Gordon Gunn proudly serves Buena Park, La Mirada, Yorba Linda, Diamond Bar, Walnut and all surrounding Orange County areas.