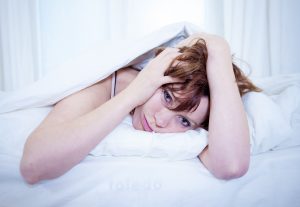 Of all the emotions one tries to avoid at all costs, it would have to be heartbreak. The end of a relationship or situation that you are emotionally invested in can not only affect your spirit and cause a spike in your sugar intake but can actually cause health issues. Believe it or not, but broken heart syndrome is real and closely imitates a heart attack. Like a heart attack, broken heart syndrome has similar symptoms such as increased heart rate, shortness of breath and chest pain.
Broken heart syndrome, also known as stress-induced cardiomyopathy, can strike even the healthiest of people, but the exact cause is still unclear. Women are more likely to experience a sudden chest pain caused by an emotionally stressful event. Known triggers of broken heart syndrome are unexpected death of a loved one, divorce or separation, betrayal, or even a surprise party. In broken heart syndrome, a part of your heart enlarges for a short period and doesn't pump as well, while other parts of your heart function just fine. It can be life-threatening, but most make a complete recovery. So, before you write off your feelings as just that, take a look at these signs and symptoms:
EKG (test that records hearts electric activity) results aren't the same as someone who is having a heart attack
Tests show no signs of blockage in the coronary arteries
Blood tests show no or little signs of heart damage
Tests show ballooning of the lower left heart chamber
Fast recovery time, typically within days or weeks
If you would like more information on broken heart syndrome, contact Dr. Gordon C. Gunn MD in Fullerton, CA at 714-912-2211 to schedule an appointment today. Or visit www.gordongunnmd.com for additional information regarding women's health. 
Dr. Gordon Gunn proudly serves Buena Park, La Mirada, Yorba Linda, Diamond Bar, Walnut and all surrounding areas.