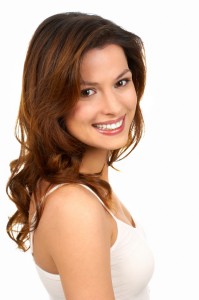 Every year, millions of Americans suffer from a heart attack, and nearly half of those heart attacks are fatal. As for strokes, they are the leading cause of disability and the third leading cause of death in men and women. It's very important to know what steps you can take to prevent heart attack and stroke from occurring, it's time to take control and get heart healthy. The following include tips you should take to heart to prevent heart attack and stroke:
Don't Smoke– If you're already a smoker, you should stop or find programs to help you quit. As you should already know, smoking is very unhealthy. Nicotine actually narrows and restricts blood vessels.
Exercise- You should exercise daily, or at least walk two miles a day. You don't need to walk those two miles all at once, exercise doesn't just burn calories. Exercise also activates genes that are very beneficial to your health.
Reduce Stress- Stress contributes to heart disease, and if it is severe enough it can cause a heart attack or even sudden death. Try to reduce stress by getting enough sleep, exercising regularly, volunteering and laughing. Also, try to avoid stressful situations and people that make you anxious or angry.
Watch Your Cholesterol- Having high levels of LDL ("Bad") cholesterol increases your risk of heart disease. Cholesterol levels can be improved with exercise and healthy eating habits.
Eat Heart-Healthy- Eating a healthy well balanced diet can reduce your risk of getting heart disease. Make sure to eat your fruits, vegetables and whole grains.
Take care of yourself by getting heart healthy today! For more information about heart health, contact Dr. Gordon C. Gunn, MD in Fullerton, CA at 714-912-2211 or visit www.gordongunnmd.com to learn more.
Dr. Gordon Gunn also proudly serves Buena Park, La Mirada, Yorba Linda, Diamond Bar, Walnut and all surrounding areas.