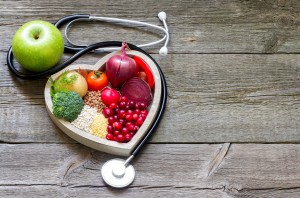 If you've recently been diagnosed with high blood pressure, or hypertension, you may be required to take medication to lower your numbers. But there are other ways you can go about doing so in a much more natural way with these at home remedies:
Maintain a healthy weight. Being overweight is tough on your heart and can also cause sleep apnea (disruptive breathing while asleep), which can further raise one's blood pressure. Losing just 10 pounds can reduce your blood pressure immensely.
Exercise on a regular basis. Physical activity, like walking, jogging, swimming, cycling and dancing, can help you avoid it turning into full-blown hypertension.
Eat a healthy diet. Consuming a diet that consists of fruits, vegetables, whole grains and low-fat dairy can help lower your blood pressure. Be sure to avoid foods high in saturated fat and cholesterol, as these foods can increase blood pressure.
Be smart with your salt intake. The effect of sodium intake varies among different groups of people. To decrease your sodium intake you can read food labels, eat fewer processed foods and avoid adding salt to meals.
Reduce your stress. Chronic stress contributes to high blood pressure, as well as occasional stress, if it leads you to eating unhealthy foods, drinking alcohol or smoking. To reduce your stress levels, you should take some time to think about what is causing your stress in the first place. Once you figure out what is causing your stress, think about how you can eliminate or reduce it.
If you would like more information on high blood pressure, contact Dr. Gordon C. Gunn MD in Fullerton, CA at 714-912-2211 to schedule an appointment today. Or visit www.gordongunnmd.com for additional information regarding women's health. 
Dr. Gordon Gunn proudly serves Buena Park, La Mirada, Yorba Linda, Diamond Bar, Walnut and all surrounding Orange County areas.