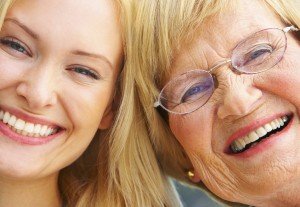 Updated Information That Could Save Your Life
Consider this:
50% of American women die as a result of a heart attack or stroke. Heart attacks and strokes are preventable, according to new medical evidence. Many women underestimate their personal risk level. By participating in the Heart Disease and Stroke Prevention Program you will gain an understanding of your risk, increase your awareness for heart disease, and be empowered with healthy solutions.
Be proactive! Prevent disease!
What Determines Your Risk of Having Heart Attack or Stroke?
Heredity: Family history is an important indicator of your future risks, especially if your father had a heart attack before the age of 45 or your mother before the age of 55.
Personal:  Factors that contribute to an elevated LDL, an elevated CRP-HS, and the amount of atherosclerotic plaque within your arteries (determined by vascular ultrasound)include:
-Aging, existing heart disease, diabetes, high blood pressure, smoking, metabolic syndrome, obesity, stress, excessive alcohol, sedentary lifestyle, and poor nutrition.
-Menopause (estrogen deficiency) raises LDL and lowers HDL. Estrogen replacement is preventative.
-Low thyroid function will increase cholesterol levels.
Presence of Atherosclerotic plaque within your coronary or carotid arteries, regardless of your hereditary or personal risk profile. Plaque is a disease of the arteries and can rupture at any stage and cause a potential heart attack or stroke.
Good News! All risk factors, except age, can be reduced with lifestyle changes and proper medical care.
What Causes a Heart Attack or Stroke?
Over 90% of heart attacks and strokes are due to plaque within the walls of arteries supplying blood and oxygen to the vital organs of the body.
Atherosclerosis ("hardening of the arteries") occurs when the immune system tries to heal the inflammation within the arterial wall. LDL or 'bad' cholesterol is deposited within the inflamed lining. The body's defense mechanisms attempt to reverse the process. However, during the 'healing' process LDL cholesterol continues to be deposited forming a plaque with a thin cap (like a cholesterol blister).
When the surface capsule of the cholesterol plaque ruptures, releasing cholesterol core material directly into the blood stream, a significant and sudden event occurs: a blood clot is formed causing a potentially fatal blockage of blood flow and oxygen supply.
If plaque rupture occurs in the coronary arteries of the heart, the result is a heart attack. If a plaque rupture occurs in the carotid arteries supplying the brain, a stroke occurs. The size and location of the resulting clot determines the severity of the attack and frequently results in death.
It is important to understand that plaque rupture can occur with only mild disease and not just with advanced blockage (stenosis). The presence of any amount of plaque is a diagnosis of disease. This explains the frequently heard story of the friend or neighbor that suffered a fatal heart attack the day after a normal EKG Stress Test.
Contact Dr. Gordon Gunn today at (714) 912-2211 to schedule an appointment.

Dr. Gordon Gunn also proudly serves Buena Park, La Mirada, Yorba Linda, Diamond Bar, Walnut, and surrounding areas.