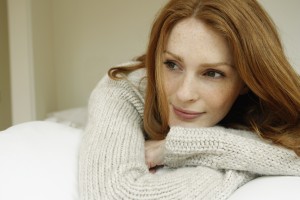 According to recent survey, 425,000 women suffer from stroke each year. The problem is, most women are unaware of the risk factors and symptoms of stroke, making the occurrence of a stroke a likelihood. In order to familiarize yourself with strokes in general, let's take a moment to break down what a stroke is and how you could possibly prevent it. After all, awareness of the issue is the key to prevention.
So, how do I know if you're at risk? Here is a basic list of health issues that could eventually lead to a stroke:
High blood pressure
Family history
Smoking
Diabetes
High cholesterol
Lack of exercise
Being overweight
If you believe you may be prone to strokes, there is a quick acronym to remember when you may feel symptoms arise – because they may come FAST:
F – Face drooping when smiling
A – Arm weakness or difficulty raising
S – Slurred speech
T – Time to call 9-1-1
The good thing is, there are ways you can reduce the risk with small lifestyle changes. Things like watching your diet and quitting tobacco products will definitely increase your chances for overall health issues. Exercising and making an effort to keep yourself healthy will not only help you lose weight, but will also reduce your chances of diabetes and high cholesterol.
If you want to start reducing your risk for stroke, ask about the Heart Disease and Stroke Prevention Program to gain an understanding of your risk, increase your awareness for heart disease, and be empowered with healthy solutions.
If you would like more information on stroke prevention, contact Dr. Gordon C. Gunn MD in Fullerton, CA at 714-912-2211 to schedule an appointment today. Or visit www.gordongunnmd.com for additional information regarding women's health. 
Dr. Gordon Gunn proudly serves Buena Park, La Mirada, Yorba Linda, Diamond Bar, Walnut and all surrounding Orange County areas.