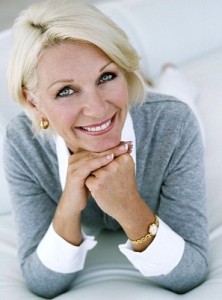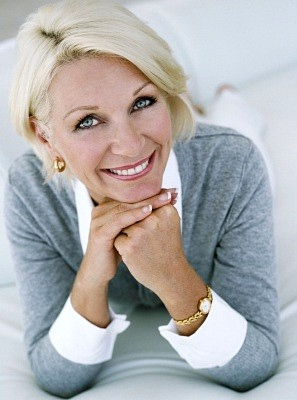 As women progress into their 50's, it is likely that they will begin to experience menopause. Menopause is a natural occurring event when their ovaries cease producing estrogen, thereby marking the end of the reproductive period of her life. The problem is women are living so much longer than they were, living well into their 80's, which means menopause can even take up a third of their lives.
Peri-menopause is diagnosed when the menstrual cycles vary in frequency and length and may be associated with psychological, emotional and/or physical symptoms. These disturbances are due to a declining ovarian production of estrogen, progesterone and testosterone that may be periodic or continuous. In order to deal with the drastic changes going on, many sought relief in hormone therapy. However, symptoms arose with those additional hormones and studies were conducted to see if any other health issues arose by using hormone therapy, like breast cancer, stroke and heart disease.
In April 2011, the Journal of the American Medical Association (JAMA) found a statistically significant reduction in breast cancer over time, and those who did develop breast cancer were 63% less likely to die from their disease. Among the women with a prior hysterectomy treated with estrogen alone and followed for 11 years, there was NO increased risk of heart attack, stroke, blood clots, hip fracture, colon cancer or mortality. Importantly, there was a persistent decrease in the risk of breast cancer.
After a decade of fear and confusion regarding the risks and benefits of estrogen replacement therapy, medical studies have now clearly established its safety and its health benefits.
If you would like more information on menopausal hormone therapy, contact Dr. Gordon C. Gunn MD in Fullerton, CA at 714-912-2211 to schedule an appointment today. Or visit www.gordongunnmd.com for additional information regarding women's health. 
Dr. Gordon Gunn proudly serves Buena Park, La Mirada, Yorba Linda, Diamond Bar, Walnut and all surrounding areas.