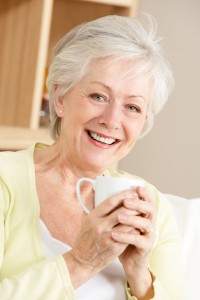 Urinary Incontinence & Pelvic Prolapse
Incontinence is the inability to control either your urine or stool until a socially appropriate time. There are multiple causes of incontinence depending upon which nerves, tissues or organs have been damaged
Definitions
"Stress" Urinary Incontinence, Type I:
This involuntary loss of urine is associated with sudden increases in abdominal pressure, such as laughing, coughing or exercising. It is due to a defect in the pelvic floor support of the bladder. Mild incontinence can generally be corrected with a program of pelvic floor exercises and bio-feedback therapy. Outpatient surgery will usually correct the more severe forms.
"Urge" Urinary Incontinence, Type II:
When the bladder muscle involuntarily contracts, partial or complete bladder emptying occurs. It is usually associated with a strong urge to urinate. Frequently, this may occur with specific events, such as arriving at your home or hearing running water. Treating the underlying causes and instituting behavior modification programs will usually correct this type of incontinence. Our bio-feedback program is very helpful in treating this type of incontinence when initial treatments are not completely successful.
"Stress" Urinary Incontinence, Type III:
This type of incontinence is similar to Type I incontinence, but the cause is entirely different. Rather than due to a loss of support, there is an abnormally "low pressure" within the urethra, which may allow urine loss to occur with any physical activity. It is treated differently from Type I.
Fecal Incontinence:
This is an involuntary loss of stool, which may occur with our without the sense of the need to defecate. There are many causes of fecal incontinence and treatment varies according to the individual diagnosis.
Pelvic Prolapse
The muscles and ligaments of the pelvic floor are attached to the uterus, bladder, vagina and rectum. When these structures are weakened or damaged (often from childbirth), the pelvic organs will protrude down toward the outside of the body resulting in pressure or a "falling-out" sensation. Depending on the specific organs involved there may be abnormal bladder, bowel or sexual function.
Contact Dr. Gordon Gunn today at (714) 912-2211 to schedule an appointment.
Dr. Gordon Gunn also proudly serves Buena Park, La Mirada, Yorba Linda, Diamond Bar, Walnut, and surrounding areas.