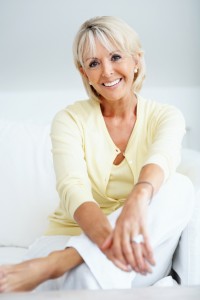 The goal in determining your risk is to diagnose the actual presence of atherosclerosis within the arteries of your body, especially your brain, heart, abdomen and legs. Our Heart Disease and Stroke Prevention Program includes understanding your inherited genetic makeup (family history) as well as determining your personal lifestyle, medical history, physical examination, body fat composition, laboratory testing, carotid artery ultrasound (determines the actual presence of any atherosclerotic plaque in the carotid arteries in the neck), and EKG. Additional testing may include a 64-Slice CT scan of the heart.
Initial screening tests include:
•Family History
•Personal Medical History
•Complete Physical Examination
•Current Status of: Smoking, Alcohol Intake, Physical Activity, Medications
•Blood Pressure
•Pulse (to detect any irregularity of the heart rate)
•Resting EKG
•Body Mass Index (BMI)
•BodyStat Bioelectrical Impedance Analysis (BIA) of fat and lean body mass composition
•Waist / Hip Circumference Ratio
• Laboratory Testing:
•Fasting Lipoprotein Profile (Total cholesterol, HDL, LDL, VLDL, Triglycerides)
•Cardiovascular Risk Markers (CRP-HS)
•Metabolic Profile for Diabetes, Liver, Kidney, Bone and Electrolytes
•Thyroid Function
•Complete Blood Count (CBC)
•Carotid Artery Ultrasound Screening for atherosclerosis and Stroke Risk
•Echo and Stress Echocardiograms, when indicated
•Holter Monitoring for evaluation of irregular heartbeat, when indicated
Initial screening tests should be performed at the age of 18 and be repeated at least every two to five years, depending on age and test results. By implementing lifestyle changes and indicated medical treatments now available, the future risk of coronary artery disease and stroke due to atherosclerosis can be significantly reduced and probably prevented.
Learn more about your health and opportunities for prevention of this disease by contacting Dr. Gordon Gunn today at (714) 912-2211 to schedule an appointment.
Dr. Gordon Gunn also proudly serves Fullerton, Buena Park, La Mirada, Yorba Linda, Diamond Bar, Walnut, and surrounding areas.