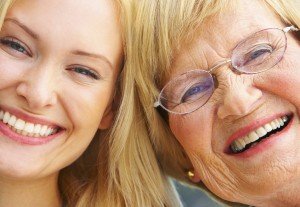 Suffering from an Overactive Bladder can be life altering. The good news is an Overactive Bladder can be treated. Some of the treatment options are as follows:
Dietary changes
Fluid management
Pelvic muscle exercises
Drug therapy
Sacral nerve stimulation
Dietary Changes
Some symptoms of overactive bladder can be managed by changing your diet. Keeping a diary of what foods you eat and how much fluids you consume can possible help you form a correlation between consumption and urination.
Some foods and drinks to avoid are:
Caffeine – Increases bladder activity.
Alcohol – It has been shown to act as a bladder stimulant. It triggers symptoms of overactive bladder and acts as a diuretic, increasing the frequency of urination.
Artificial Sweeteners – Studies have shown sweeteners negatively affect bladder function. Frequency and urgency of urination were increased after consuming drinks with artificial sweeteners.
The best thing for you to drink is plenty of water. Water is a great beverage for your bladder. Some people think by not drinking water they will help their overactive bladder. However, not enough water intake leads to urine that is highly concentrated. Dark yellow and strong smelling urine actually makes you go to the bathroom more often and causes bacteria to grow.
Pelvic Muscle Exercises
These type of exercises help prevent and/or alleviate symptoms, since they strengthen the pelvic floor. They send a signal to the bladder to relax and resume filling. Through regular exercises you can build strength and endurance to help regain and maintain bladder control.
InterStim Therapy
The InterStim Therapy process works by delivering electrical stimulation directly to the sacral nerves. It is shown to be successful in 4 out of 5 patients. InterStim therapy involves two stages. First, there is a test. Then second, a permanent implant. The implant delivers electrical stimulation without having to revisit the doctor. It is an outpatient procedure. The implant is surgically placed under the skin in the upper buttock or abdomen. It stimulates the sacral nerve using electric pulses.
Contact Dr. Gordon Gunn today at (714) 912-2211 to schedule an appointment.
Dr. Gordon Gunn also proudly serves Buena Park, La Mirada, Yorba Linda, Diamond Bar, Walnut, and surrounding areas.