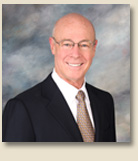 Dr. Gordon Gunn specializes in gynecologic issues for women of all ages. His diversity of medical expertise makes us one of the most comprehensive gynecology practices in the area.  Committed to the overall health and well being of his patients, he offers up-to-date preventive care and management of the important issues of gynecologic health, including:
CONSULTATION & TREATMENT
Abnormal Pap Smear
Abnormal Uterine Bleeding
Bio-Identical Hormones
Blood Pressure Management
Cholesterol Management
Breast Disease
Endometriosis
Family Planning
Infertility
Menopause
Nutrition and Weight Management
Office Hysteroscopy
PMS/Depression/Anxiety
Pediatric/Adolescent Gynecology
Pelvic Pain
Preconception Counseling
Osteoporosis
Urinary Incontinence
SURGERY
Comprehensive Gynecologic Surgery
Private Outpatient Surgery Center
Minimally Invasive Surgery
Bladder Incontinence Surgery
Endometrial Ablation
Pelvic Reconstruction
ULTRASOUND BODY SCAN
Abdominal
Abdominal Aneurysm
Breast
Carotid/Femoral Artery
Kidney/Bladder
Pelvic
Thyroid
 LABORATORY EVALUATIONS
Diabetes Screening
Heart & Stroke Risk
Menopause & Hormones
Metabolic Profile
STD Screening
Thyroid Disease
 TESTING
Bone Density (DEXA)
Body Composition Profile
Echocardiogram (EKG)
Holter Monitoring
Echocardiogram
Contact Dr. Gordon Gunn at (714) 912-2211 to schedule an appointment.
Dr. Gordon Gunn also proudly serves Buena Park, La Mirada, Yorba Linda, Diamond Bar, Walnut, and surrounding areas.